When we talk about marketing and digital marketing, we know that this domain has changed dramatically in recent years. Actually, this domain is changing continuously: today it can be one way and tomorrow another.  
Google Ads it's an important part of digital marketing, indeed, it's the platform that drives that whole transformation of this domain. In particular, Google Ads it's on of the most used instruments to do paid advertising. If you have an online business, today it's crucial to go with paid advertising campaigns in order to boost your visibility, to be successful. To just have an online business it's not enough. 
When you choose to use Google Ads, everything will go easy. Internet users are served with ads at the top of search results and also on the bottom side, with this platform,
Google Ads comes with instant results and gives us the chance to improve your online business in so many ways, to have visibility and to grow.
ADS – what is their impact? – Return of Investment (ROI)
For everyone who is in doubt, yes, Google Ads works. Don't worry! With an optimized ad campaign and lead flow, you can create a high-ROI marketing campaign. 
Conversion tracking tells you exactly how many customers or leads you've acquired from your ad campaigns. It's not mandatory to set up but, without it, you'll be guessing the ROI of your ads.
If a shop online raises its advertising impact through SEA (search engine advertising) and thereby improves its scope and visibility, direct type-ins of the shop's name as a brand are likely to follow. Both the brand and domain trust of a website is strengthened. Since the Vince Update, the brand has played a greater role in the SERPs.
For example, a website can increase its awareness with the help of Search Engine Advertising. If a campaign is successful, can generate more traffic via the organic search, because the brand is known to many users and they are more likely to click on the more well known brand. This will happen, even if it may be lower down in the search results.
Through SEA, Google, or any other search engine, it receives information about the visits to a website. Since the click rate and bounce rate are also considered in the evaluation of a website, successful SEA measures also lead to an improvement of the quality of a website. Another direct consequence of SEA measures is that a website or web shop can become more famous and thereby result in "offline" access through word of mouth.
Paid advertising on different search engines – some insights
When you see on Google websites or landing pages that rank high on search results (first position, second position), you need to know there it's not just about good SEO. Most of the business owners use Google Ads to rank here. 
Google Ads (Google AdWords) it's a key instrument for online marketing, most for a business that wants to to get to their target faster and better. Google Ads helps you to be closer to the public. You pay to have Google ads for your business displayed to customers who search for relevant terms on Google Search and Maps. 
This instrument runs perfectly on many different engines like: Google, Bing, Yahoo or Youtube. 
Google Ads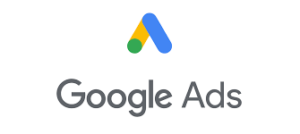 Alphabet Inc. it's the mother company of Google Ads. This instrument helps marketers to have a wide range of opportunities in the SEA field. Marketers are placing ads for so many reasons. 
Google Ads gives the possibility to have the following forms of advertising:
Display ads:

These are ads in the form of images or text that are placed on platforms belonging to the Google advertisement network. On Google AdSense can be done the registration for this network.

Classic text ads: An advertiser selects a keyword or keywords with which their text ads will be displayed in a prominent position in the SERP. This entails creating the so-called campaigns that, in turn, consist of ad groups. Every ad group is categorized into advertisements that are based on the selected keywords. If a user searches for one of these keywords, the corresponding AdWords advertisement is displayed.

Product listing ads: With the so-called Shopping Ads (former Product Listing Ads), Google Ads offers the possibility to place product ads that are directly created from a product file generated by the customer. The modulation is done by specifying the Structured Data in the data feed.
Google Ads it's an instrument comprising two advertising networks:
The Search Network which include text ads

The Display Network which include display ads
Some things you need to know about Google Ads: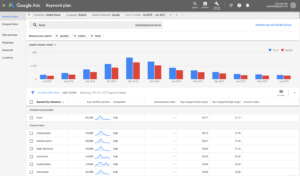 don't highlight their display URLs with bold formatting

.

has dominated the search engine market, and therefore has a larger search volume and more reach.
offers the possibility to combine different forms of advertisement of SEA.
is the most used tool for SEA in the world.
simultaneous placement of PLA, text ads, and display ads is, therefore, possible.
How much does Google Ads cost?
A major reason to use Google Ads is that you have full control over the cost. If you set a budget, Google Ads will never exceed it, and the program will predict your results based on the budget you set.  
YouTube Ads
If marketers use Google Ads, they can also use YouTube for ads too. Advertisers use also video ads as an advertising instrument. 
Advertisers in the Google AdWords program can also place ads on YouTube. Text or video ads are available for this purpose.
Bing/Yahoo Ads
Microsoft owns Bing and this tool has a total of three search engines: Yahoo, Bing and AOL.  So, if you advertise on one of these, your ad will appear on all three. 
Toward Google Ads, Bing Ads display URLs underneath the ad headline and highlight their display URLs with bold formatting. Bing offered one line with a maximum of 71 characters. Now, both Google and Bing allow 80 characters in one longer description field.
Most importantly, Bing Ads reach 63 million searchers.Google AdWords don't reach those researchers. So if you aren't using Bing Ads, that's a substantial amount of missed opportunity.
Bing together with Yahoo, also offers its own SEA platform. Bing / Yahoo ads function in a similar way to Google Ads. Google Ads is the most used  tool for SEA in Europe. Nevertheless, a comprehensive SEM strategy should also include possibilities to advertise on Bing and Yahoo, particularly in countries where Bing also has a large market share, for example in the USA.
How to have a successful ADS campaign?
To have performance in this field, you need to know how to give life to a successful ADS campaign. There are some steps to follow:
Focus on the target market
Real good advertisers start by knowing how their audience is.
Set the campaign measurable objectives and goals
More than ever, advertising is accountable. Views, sales, and attitude changes can measure advertising. Collecting and tracking your results can help you keep a campaign on track. It can also help you make adjustments and improvements for future campaigns.
What do you want your campaign to achieve? The campaign's objective should be as specific as possible. For example, "more sales" is too broad.
You need to know how much money you have to spend on your campaign, because it will greatly affect the marketing strategies you choose. A Superbowl TV ad is much more costly than an ad on local television or on social media.

Creates an impact message
Having great catchphrases and effective formats will help you take your campaign to another level. So, creating a message that hits home is a critical component of any successful ad campaign. This is where graphic design, ad copywriting, photography, and other artistic components come into play. 
Choose your communication channels
Be aware of communication channels because they are so important for ads campaigns in general. So, you need to choose the right one. Like mail, direct mail, pay-per-click online advertising and more. 
For big results and great traffic, you need to stay consistent with your work that you started. If your ad campaign sends many contradictory messages, you might find yourself with rather mixed results. More importantly, a consistent message makes your ad campaign that much more memorable – one metric of success.
How can Georanker help? 

We can show all the ads that come out for any given keyword in any location, for any search engine through a competition analysis (https://www.georanker.com/free-serp-checker ). 
Best Keyword research tool – our Keywords API. With this tool, you can see the search volume for any keyword in any location and the CPC so you can decide which keywords to focus on. Moreover, we can also show you all the keywords that Google associates with any URL -> https://www.georanker.com/free-keyword-research-tool
Also, our Google Ads Audit tool can show you exactly how performant is your ads campaign by focusing on all the important KPI -> https://www.georanker.com/google-ads-audit