In this article, we are gonna talk about Google Trends and its utility for you and your digital marketing issues. So, in the last few years, the content from the online environment is more appreciated and practiced, the online space being the most important source of information for people. So, knowing what to include and how to place keywords is one of the most important things. 
Like that, even if we talk about online businesses or social media pages, keyword research it's a must for every website, to perform at the top level and competitively and to increase the website traffic. 
Being part of this changing online environment, people's needs are changing too, constantly. With other words, we have this amazing and free tool, called Google Trends that helps us to get insights. 
What is "Google Trends"?
Consequently, Google Trends it's a free tool that provides access to actual search requests across Google Search, YouTube, Shopping, and Images. It's all about the keywords and topics. By entering them, you can have access to what the world it's searching for in real time. 
To understand better Google Trends, you need to know that this tool shows the popularity of a search term on Google. In other terms, it is a trends search feature. So, it shows you whether a trend is on the rise or declining. 
Google Trends Data is actually real-time data.  It focuses on showing current trends from the past seven days or by a specific range, from 2004. 
How to use Google Trends?
There are a variety of ways to divide the Google Trends Data. Certainly, this instrument can be used from technological issues to SEO optimization, easily. Before using Google Trend, you need to know what you hope from it. 
So, Google Trends has four main sections that you need to know about in the first place:
-Explore
-Trending Searches
-Year in Search
-Subscriptions
Thus, you can filter the data by location, date, search section, categories. Even by topics vs. search terms. 
If you are a business owner or you manage social media accounts, you can get insights about your products and services in demand across many countries. At least, every online corner can be helped in one way or another by Google Trends. 
You can track the success and popularity of influencers in social media. You can save time and money by pulling hard numbers on what does and doesn't work across a martech stack, if you are an advertiser. 
So, using Google Trends in your way, expecting something, you will have amazing results and the data which came from this tool will be great for your online activities. 
Google Trends for SEO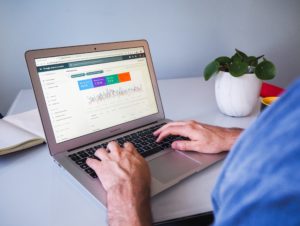 We can't talk about Google Trends, if we don't include SEO in this. Right?
The fact is that you can use Google Trends to optimize your search engine performance. Being an analytics-measuring tool, Google Trends allows users to tailor searches for relevant terms and phrases and monitor SEO trends across any set duration of time.
However, Google Trends it's not your basic SEO tool. This one can help you to face your company's SEO rankings. So, with its power, Google Trends can help you in the service of marketing techniques, social media presence and so more. 
Also, Google Trends it's very closely related to keyword search volume.  In marketing and SEO, this concept it's vital because search volume is ultimately what drives new traffic to any site. In this way, Google Trends allows you to enter any keyword phrase and see graphics of how interest in that topic has waxed or waned over the course of any time frame. 
Improve your local SEO strategy
For improving your local SEO strategy, Google Trends can be your friend. Why? Because Google Trends can show results for specific locations and subregions, you can use it to discover local trends that can help you. 
We will give you an example. So, let's imagine you work for a small advertising agency in a small city, on the coast and you discover that search terms like "clover" have so much popularity now on Google. In this way you can inform your mates about that for future business who came into your advertising agency. 
Like that, Google Trends can give you so many insights about your regional and local interests. You might be surprised to see which metropolitan areas carry the highest Google searches. So, this would be incredibly helpful when outlining a regional SEO strategy.
You said video SEO? Here we are!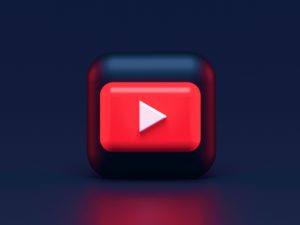 In conclusion, Google Trends can be your friend in so many situations, not just local SEO or something else. Can improve your video SEO too. 
If you run a company or you are an employer to one, probably one day, this company wants to post a video on social media like a tutorial for a product usage or how to do something with a service from this company. Well, for your video posts to rank, using Google Trends can help to spot top or rising your videos. This tool allows you to write titles and descriptions that are more in line with what people put in the search box, even for video content. 
How can GeoRanker help?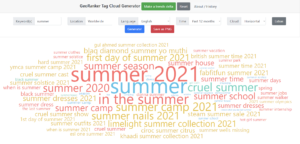 If you want a great tool that can help you in this Google Trends situation, at GeoRanker you will find it. We have this tool called GeoRanker Tag Cloud Generator, which is perfect for this because it can get all Google Trends data in high volumes. We have an example too, to make an idea about it. For great results, try this tool and your marketer life will be better.