The online market is the best place for people who don't have access to different products that are not available in local stores. Online stores also provide a lot of comfort for people in selecting the product from various available options like brands, quality, color, and many more.
Therefore, the number of online stores is rapidly increasing, and it is estimated that the eCommerce business goes up to $4.2 trillion.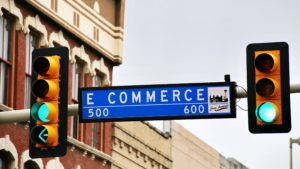 The increased number of online stores also creates a huge competition, and every online merchant wants to get more vendors because people always want to shop from a wide variety.
It is usual for people to perform an extensive search for the product before paying for them, and they usually use a search engine like Google to get the information. Therefore all the online platforms need to show maximum data about their products on their websites.
Various online platforms are dominating the eCommerce industry like Amazon, eBay, Yelp, and many more. Therefore, converting your online consumers into customers, merchant data collection is significant to increase the worth of the website.
In this article, we will discuss scrapping data from Amazon and Yelp, along with the benefits of scraping the data to your online store.
How To Get Data From Amazon?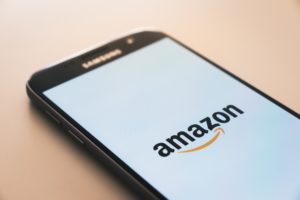 However, it is much complicated to export data from Amazon because it requires the services of almost three contributors, along with complicated coding. But there are some Amazon API's available to serve the users for getting data.
The following are the few APIs that you can use to import data.
This type of APIs is helpful for retailers to collect comprehensive information about including product title, product ID, description, detailed specifications, product images, pricing information, discounts based on quantity, or any other offer. Most of the APIs perform very well to collect data from the global database.
The catalog API is beneficial in editing, creating, and managing the catalogs of products. APIs help the users to manage thousands of products in a short time and also helps to integrate the catalog with other eCommerce elements like point of sale, inventory management, and reporting process as well.
It is the most useful API for eCommerce or online store and helps the retailers to gain more benefit by providing their own cart to customers. 
This category of APIs offers various customer features that are beneficial to personalize customer behavior at checkout. It includes coupons, discount offers, and different B2B centric attributes like quotation and invoice generation.
If owners of the online store want to accept online payments, they can't afford to miss the opportunity to use payment APIs or plugins. 
This not only helps to integrate several payment options but also useful to ensure the security of information.
This API helps to gather data about customer reviews or feedback on various social media platforms like Facebook, Twitter, and Instagram, etc. It is easy to capture the customer by providing useful and relevant reviews and feedback from current or past users of that product.
This API helps to generate the list of customer emails and to categorize the customers depending on the type of product they have purchased, price range, and location, etc.
How To Get Data From Yelp?
To get data from Yelp, two types of Yelp APIs are available for this platform.
Fusion API:

It is beneficial to place the data on place, depending on the categories of products known as endpoints. It is easy to get data with the single or dual request using these endpoints. Therefore, most of the developers use this API.

GraphQL API

: Although this API offers the same process of data collection but with various endpoints. It is not easy to use and well-organized API like Fusion API. It requires multiple coding lines to get data about a specific parameter and takes a lot of time.
Benefits Of Data Collection
The following are the few benefits of data collections that help to improve the conversion rate and enhance the visibility of your store and products as well.
Getting the data about your competitor is the most essential part of any business, whether it is online or on a physical basis. Getting the data from Amazon helps the online store owners to determine the possible factors and design different marketing strategies. 
This data is beneficial for monitoring and comparing the products based on price, availability, customer reviews, and many more. It helps to select the best price for your products and to carry out an effective cost management process.
Usually, a product's ranking in the online business plays a vital role in deciding the future of the product. It is the best technique to make the sales target and helps to select the top-ranked products. 
In this way, users can manage the related activities that help to get the space on top rankings in the search results.
The ranking algorithm of amazon provides a remarkable weightage to customer reviews about any product by monitoring the performance of the product. 
Reviews are the best way to determine the performance of the product that users fill on the website. Products with more positive reviews from the customer's point of view gain more advantage.
Determine Profitable Niche
The market study is the best way to determine the profitable niche, and it is easy to find the most in-demand products by scrapping Amazon data. It helps you to find out the way how your product can adjust in the current market situation.
Discount campaigns or offers are an excellent way to get a vast number of customers. The data about different discount offers help to determine what kind of promotional activities competitors are offering on their products. In this way, you can manage the marketing and promotion activities.
A vast number of online sellers are present over the internet with specialties for different niches. Everyone is based on different types of customers, and data collection is the best way to sort out the customer category and find the target group for your products.
How To Stay Ahead Of Competitors?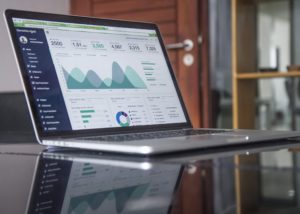 Many eCommerce platforms offer different types of products that could be physical, digital products, or services. 
However, the most crucial part is how to beat competitors and overgrow. The best way to get success in the launching of an online store is to attract a vast number of vendors to sell their products on your website.
The following are the few techniques that help get more vendors.
Create Industry-Specific Groups
Try to focus on a few categories instead of listing all the products like a big eCommerce store. It is the best way of inserting your store in the market and solve the problems of smaller groups is informal rather than large groups. 
You can do this by figuring out that in which product you can deal with and what opportunities are available in the market.
Make Communication Better
It is not possible to carry out marketing in the same way for products from different categories. In this way, the right information is not reached to the right group of people. 
Therefore, it is essential to sort out marketing strategies and make it better to gain more customers.
Ecommerce Logistics And Customer Support
No doubt, carry out efficient marketing, and getting sufficient traffic is one of the most significant achievements. 
It also creates a lot of attraction for vendors to sell their products on your website. But providing excellent customer support provides a lot of charm for customers and helps to keep them in contact.
Furthermore, managing in-house logistic support for collecting, packing, and delivering the products to end customer create a lot of easiness for vendors.
Conclusion
If you are going to create an online store, getting data from Amazon, Yelp, and various other dominating eCommerce platforms helps to manage and organize your products and business. 
It not only helps to enrich your product list but also helps to find out the best product based on ratings and reviews. 
Hopefully, from the above article, you get a lot of information about getting data through APIs and their benefits.
Meta Title:
Merchant API: How To Get Data From Amazon And Yelp?
Meta Description: 
Getting data from Amazon and Yelp is the key to the success of an online business. It not only helps to enrich your product list but also helps to find out the best product based on ratings and reviews.