Nowadays, online content represents a balance between image and text, and the visual part is gaining more and more importance.  
People want to see the story through images, rather than sit and read long and boring text. Therefore, it is important to focus on adding the right images to your site, and do SEO for Google Image Search.
This tool will help you benchmark you current images SEO and track the results you are getting while you are optimizing the images on the site. Obviously, the traffic will also increase considerably. 
There are more and more studies that confirm that images generate more traffic on websites. Why to not do SEO for images too?
It is known that most web searches are done through Google Images, being the second most used platform after Google.com. Consumers want something visible to convince themselves, and so here is nothing more than a win-win. They see what they want and you gain more higher quality traffic to your site.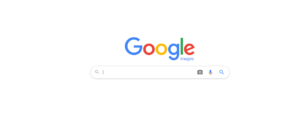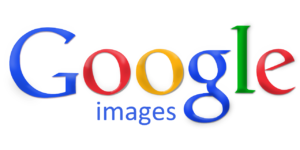 What is the importance of Images: Is doing SEO for Images worth ?
Let's see! If until now you believed that Image searches aren't so significant for your website, you were so wrong. Why? Because they are more important than you think.
And for this, we have a SEO strategy to increase the number of visitors on your website and many more advantages within. Because any content marketing effort is so important for a business, you may know that images are an essential part of these two too.
So, here is where images, rankings and rank tracking make their presence felt. The most important part of these three tools is the power to bring a lot of traffic on your website, because in every search on Google for written content, there is a search for visual content too. 
The second important point of that SEO strategy is that it makes a great experience for users. Your consumers will be more interested in your products, if they see them, not just read about them. 
Another important thing at this chapter is that images are creating a good looking interface of your website. If you put some effort into bringing good quality images for people, your website will be in continuous growth.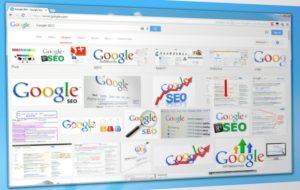 8 important SEO tips & tricks for image optimization you need to know:
In order not to slow down your website and to have the best results from your SEO for images campaign , you need to know how to optimize your images.
Take care of your page title and description
Your page title and description is used as part of its image search algorithm by Google. 
Google Images automatically generates a title and snippet to best explain each result and how it relates to the user query. This helps users decide whether or not to click on a result. So, make sure to add the perfect title and description for improving image rankings.
Create a good user experience
Make your users count! All you have to do is deliver quality content, good images and a pleasant experience. 
It's important to create pages primarily for users, not for search engines. 
Keep the images relevant for the topic on the page. Put a touch of originality on it and add value on your page by using them. The content of the image should match the content of the article. 
Another thing that matters is using large images. The bigger, the better!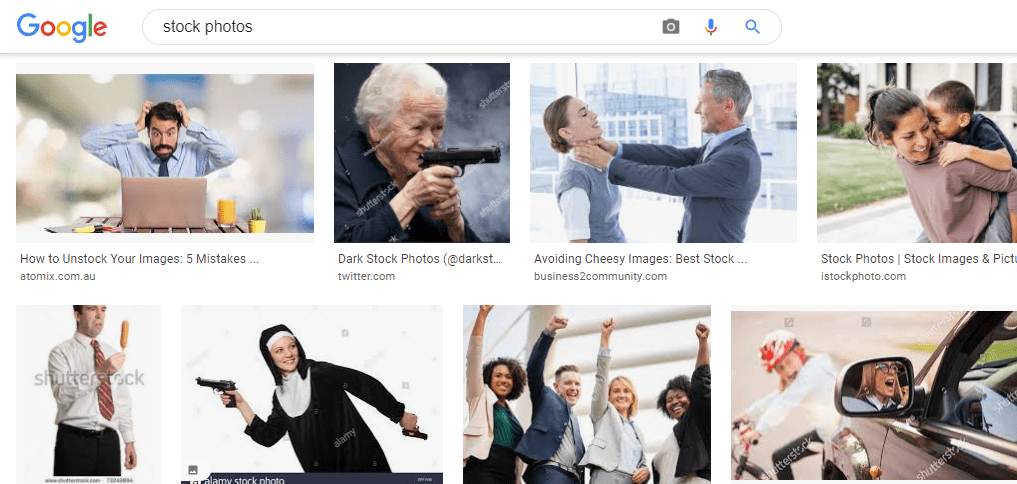 Create your own unique images
Here we talk about an important aspect when it comes to Google Image Search. Instead of using stock images, you make sure to create your own images for the website. What is this so relevant?
Because you want to differentiate from another thousands existing sites. You want to be original and make the things look "out of the box". You want to come along with great visual content. Right?
You can do this just by making your own unique pictures. And this can't be so difficult. You need a camera, some products, a good looking background and here you go! 
Own images can bring you more traffic on the site, than stock images, even if they are perfectly optimized. The real impact or potential SEO benefits are in the original, high-quality image.
Optimize image file names
The file name of an image is the most basic thing you need to consider from now on. This name really matters when it comes to SEO for Images!
The file name is that description of your image that is searchable. So all you need to do is make the name count! 
Basically, file names will look like "IMG_728959" or something like that. Doesn't look so good, right? So this type of names doesn't help Google.
Change the file name from the default to help the search engines understand your image and improve your SEO value.
The last thing you need to pay attention to is that the file names need to be short. So, be creative! 

Before you can start adding images to your site, make sure you choose the best file type.
All images should be in .jpg, .png or .svg format and their size is an important factor that affects directly the website loading time. Reduce the file size, but watch out as it will affect the image quality.
Don't forget about the mobile version
Nowadays, people search on Google from their mobiles , more than from the computer. That's why you need to be mobile-friendly when it comes to Google Images. 
Mobile SEO can give you more ranking power and better user engagement. For this reason, it is important that you design your site for all device types and sizes.
Probably you ask yourself how to do it? It's quite simple! Create responsive images. This means the image will scale with the size of the site whether the user is using desktop or mobile. It adjusts to the size of the device.

Optimize for image load speed
If you don't know this yet, page speed is essential for success on Google. So make sure you optimize your images size for load speed.
Images are the main factor who contributes to overall page size and can make pages slow and expensive to load. Make sure to apply the best image  sizeoptimization  to provide a high quality and fast user experience.
Find the perfect image keywords ( Alt Tags) 
If you don't know what the Alt Tags are, they are HTML attributes used to describe your image and are used in place of the image when it doesn't render or isn't displayed. To put it simple, the alt attribute is the description of your picture. 
It will allow you to add more keywords in your image description. Additionally, the alt tag is going to be shown by Google Image Search in place of the image name. Therefore, make sure to set the alt tag in combination with your image name.

For advanced users and and web developers, Google describes the Images Sitemaps Topic here. Be sure you take a look!
How can GeoRanker help you to check your position on Google Images?
With GeoRanker's Google Images rank tracker, you can make your images to be seen by users on Google from both local and generic perspectives. Basically, our platform uses the same technology as for the keyword rank tracking tool, applied for Google image search.
In this case, you not only see if your images rank, but also you can see your competition and what they are doing differently from you. 
What can we do? We help you to make your images known and bring more traffic to your website. Make sure you make an account on GeoRanker and on the Rank Tracker option, you will find the Google Images. This can be done both in countries and cities. 
If you need rank checker services, make sure to use our free tools like https://www.georanker.com/google-images-results-checker (Rank Checker) and https://www.georanker.com/google-images-results-checker (top 100 image results for any keyword in any location). More than that, GeoRanker offers you both API and Graphical User Interface.
When it comes to image trackers with wide application, GeoRanker is at the top of the list. It is developed with the user in mind giving you full control. If you choose so, you can get a demo without having to download software to your computer. GeoRanker will also work within any browser!