To put it simply, Google Ads is one of the most used ways to do paid advertising.  Nowadays, setting up an online business is not enough. To be successful you'll most likely have to go with paid advertising campaigns in order to boost your visibility. Through the Google Adwords platform,  you get to target customers of the biggest search engine out there. And you get to target this audience in a specific and more appropriate way. Sounds good already?
With the Google Adwords platform, internet users are served with ads at the top of search results and also on the bottom side – I'm sure all of us saw the positions of Ads until now.  Google Ads helps to improve visibility and comes with instant results.
We cannot ignore the importance of Google Ads in the growth of business and to target the relevant audience. Think about Google Ads as a one-stop solution for companies to build contact with the targeted audience and facilitate the users with desired results.
Some of the benefits of successful Google Ads Campaigns
In the recent decade, the increase in online businesses has changed marketing strategies from traditional to digital. I am sure we all click on an ad when we find something relevant for what we are searching. This is why, besides companies, customers also start to rely on the internet to finalize their buying decisions.
Google Ads can be an incredibly powerful marketing tool. However, if not used correctly, not only you will not realize its full potential, but you can also potentially lose a lot of money.  In this article, we will try to approach some of the topics in regards to Google Ads: benefits of Ads Campaigns, key terms in SEM and essential tips used for a successful Ads Campaign.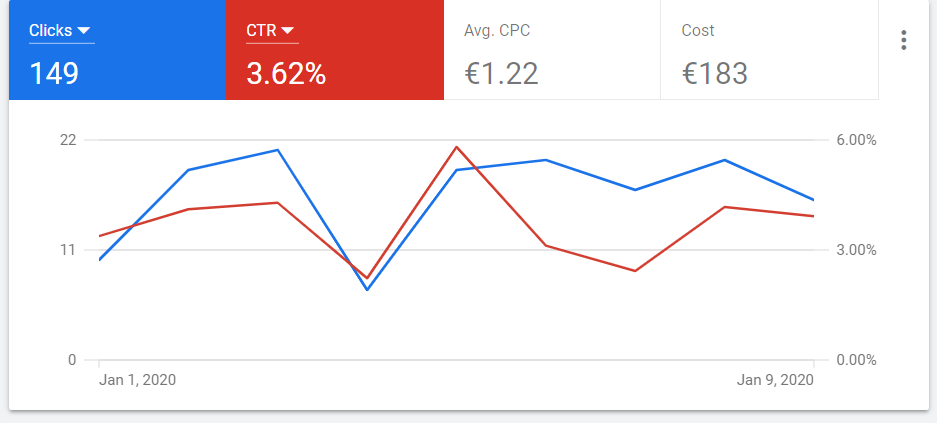 Dominate over competitors Ads
Usually, we see a lot of fights between brands everywhere and especially on billboards. Like in the traditional marketing campaigns, Google Ads also provides a more talented and straightforward way to beat the competitors. 
For example, if you have a fierce competitor in your category, and you feel that your competitor gets a handsome share of sales, Google Ads helps you to find out the reason.
Google Ads facilitate you with an outranking share report. This report is useful for getting information about how many times your competitor beats you on Google. 
In Google Ads, you have the option to select "Target Outrank" that is used to select the bidding strategies automatically to overcome the specific competitors in the auction. Getting lead over the Ads of a competitor is considered as one of the excellent benefits of Google Ads.
The visibility of a business on Google search engine results is much more effective in terms of driving more sales as compared to other sources. In the search engine results, companies get the opportunity to come in contact with people at an exact time when they need their services or products.
However, if the competition is tight, it is challenging to rank on the search results and requires a lot of time and mind-numbing work to get your desired results. Although proper website optimization and getting high-quality backlinks from authorized websites will facilitate you with desired results, it takes some time.
In this respect, Google Ads facilitates businesses with better and quick results, even in the presence of high competition. 
The position of the ad is decided by various factors collectively like bid amount, landing page experience, ad relevance, and expected CTR. Therefore, proper optimization is essential to get better output and helps to improve ROI.
In the past, brand promotion opportunities were limited to billboards, newspapers, radio, and television advertisements. Obviously, these methods are much costly in comparison to online advertising. These techniques are useful but, I'd say, to a limited extent. B2B products advertising was ignored in these mediums, as it was kind of impossible to communicate with the target audience. 
Therefore, Google Ads has reformed the strategies of advertisement of brands. You can advertise your brand or products to the audience when they try to search for a specific keyword in the search engine.
It lets you enhance the audience size with the help of the Google Display Network by targeting the people from other websites. Therefore, Google Ads makes B2B brands awareness affordable and straightforward.
Google Ads provides a lot of data when it is connected with the Google Analytics account. However, did you know that only 57.7% of AdWords accounts actually have tracking set up for their site and campaigns? Without good analytics, your Google Ads campaign is bound to fail.
Usually, users don't have information about the behavior of visitors because Google Ads doesn't provide you with these metrics. But Google Analytics provides you with information about:
The time spent by a visitor on your website

The number of pages visited by every visitor

Comparison of new and old users

The bounce rate of landing pages

Therefore, after getting the data mentioned above, you can measure Google Ads campaign performance and amend the Ads campaigns and keywords to boost up the performance. 
This will also help you in creating more content with specific keywords to improve the performance of an online business. With the help of those particular keywords are also helpful to develop organic traffic as well.
Get Traffic As Per User Demographics, Location And Time
Google Ads introduced another update of user demographics to improve the performance of Ads campaigns by adding information about age, gender, location, and parental status, etc. 
Age – For example, if you are running an Ad campaign, and you feel that most of the visitors come from the age group of 20 to 25 years old, which is not your targeted audience, you can change that immediately. You can always change your preferences and set the age group that you feel is suitable for your product.
Location – After getting into the experiment of the age group, you can feel a clear difference in conversion rate that is much better than the previous one. Google Ads also allows you to target the audience from a specific location.
Time. Google Ads also lets the users adjust the time of Ads to run if you think that it is not beneficial to run the Ads for 24/7. It is not necessary to change the time; you can also run the Ads at all times depending on your requirements and nature of product along with past data as well.
What makes a successful Google PPC Campaign?
Everyone wants a successful Google Ads Campaign. But what makes it successful? There is a combination of various components that makes Google Ads Campaign successful. Here are the most important ones: 
After deciding to go for an Ad campaign, the first thing you have to consider is the budget you want to spend on it. The selection of keywords, which we discuss later, primarily depends on the affordability of cost per click (CPC). Because the more competitive keywords require more amount to bid on it.
Therefore, don't go for the keywords with high competition if you have a limited budget, instead go for the more profitable keywords. A comprehensive formula is mentioned below to calculate the CPC; it will help you to decide the budget to get the desired relevant audience.
Max CPC = (profit per customer) x (1 – profit margin) x (website conversion rate)
After deciding the budget, you have to select the keywords for your Ad campaign. If you are using keywords that are not searched by internet users, Google Ads definitely doesn't work for you. Therefore, it is important to select the keywords with high volume and low competition or with the CPC that you want to pay.
We recommend you use the Google Keyword Planner that is useful for getting comprehensive information about keywords. You can get information about:
competition

search volume

keywords suggestions

cost per click
In this way, you can get the keywords that are really worth and are capable of providing a return for your efforts. It is also useful to judge the intention of users. If you don't have access to Keyword Planner, you can use our Keywords API for this type of data. Bonus: You can input a website URL and find keywords suggestions for it directly.
Tackling The Competitor's Keywords
If you want to influence the keyword game, you have to keep an eye over your competitors keywords with high volume feature. There are multiple tools available on the internet that helps you to find the keywords of competitors. Hint: If a specific keyword is used by any of your competitors for a long time, it's an indication of a successful keyword for then. You might be interested in trying.
With that being said, everyone can get information about competitors' past marketing and advertising history.
The common mistake practiced by most of the webmasters is that they want to rank the homepage of the website for all the top keywords. They usually send the traffic from the PPC campaign to their homepage. As a result, the effectiveness of the Ads campaign goes down.
Therefore, make sure that the traffic goes to a specific page instead of the homepage. It will create a pleasant experience for the visitor that leads to the purchase of the specific product. On the other hand, landing on the homepage will irritate the visitor by having to search for the desired outcome.
Tracking And Monitoring The Results
Before finalizing the Ads campaign, you must know about the tracking process for your every advertising campaign. If you fail to track the process, it will drastically destroy your desired results. Not even you will be able to detect the weakness in the campaign and won't able to make the necessary changes.
Therefore, campaign tracking is a must-do before activating the Ads. You can find this feature in Conversion Tracking.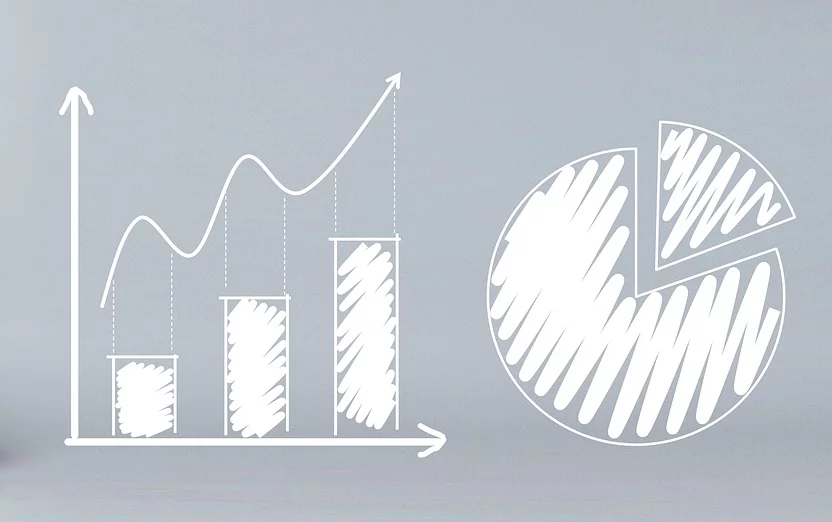 Terms you need to know when using Google Adwords:
In the domain of search engine marketing, also found SEM, various key terms are used. Here's a summary about some of them:
CPM (Cost Per Mile/Thousand)
Many people take this term as cost per million, but actually, refers to the cost per a thousand (or as some put it, per a mile). One thousand is used as a base unit in this term, and the amount is established on impressions.
Pay-Per-Click (PPC) Or Cost-Per-Click (CPC)
Both these terms are similar in all respects, and the single point that differentiates is that you have to pay for every click users pay on your ad, while the publisher gets paid against every click.
This term indicates the number of users who click on an ad divided by the number of impressions. This is an important metric in assessing the efficiency of an Ad campaign.
Cost-PER-ACQUISITION (CPA)
Here, the publisher is responsible for running the Ad, and the advertiser is liable to pay only against the users who complete the purchase transaction.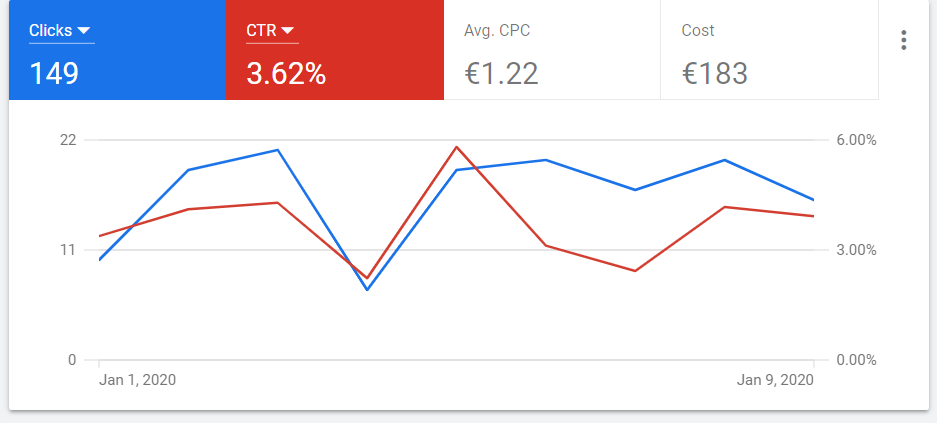 I know this looks discouraging and hard to digest, but do not worry. Google Adwords is continuously updating so you should do the same. Also, there are multiple Google Ads audit tools that tell you what do optimize. We also have built our free one, access it here: Google Ads Audit Tool. You will find out in a matter of few minutes how well your campaign is doing and what are the areas where you can improve. Focus on keywords. 
Take a look. Feel free to drop your feedback and comments. I'm also glad to continue to learn.