What is Baidu?
Did you ever imagine that there might be more Baidu SERPs displayed daily even in comparison to Google? This is because Chinese people do not use Google. For people of China, Baidu is the leader when it comes to search engines. Baidu was established by Eric Xu and Robin Li in 2000. It is a tech company that offers a range of additional services besides the basic search engine, but I guess you are already aware of this from Google.
Stats show that Google is only used for 2.3% of all searches in China. The remaining 97.7% of searches are done by using local search engines, and Baidu is on top of that. This concludes that Baidu is the most used search engine in China and moreover, in each Chinese region.
Baidu gets traffic from more than 100 countries,  although 93% of its usage comes directly from China. Baidu handles a comparative amount of queries per day, as Google does globally. Yes, that might be surprising, but in the report with the Chinese population, it doesn't look strange anymore.
Baidu vs. Google – Search engine comparison
Although Baidu is a search engine like Google and has the exact same purpose, there are many differences between Google and Baidu search engine result pages – SERPs. I will be using SERPs in this article, but I guess you are already familiarized with this term.
Below are some of the primary differences that Baidu has with Google.
1. Chinese Only
Unlike Google, Baidu only offers its interface in Simplified Chinese. Its UI does not support other languages. Programmers may already know that there are 2 types of Chinese: zh-cn (simplified Chinese, the one spoken in mainland China) and zh-tw (traditional Chinese), but I'm re-mentioning them in case you don't.
2. Click Behavior – Open in a new tab
When clicked, search results always open in a new window. Baidu window remains open for users. Basically, open a new tab approach, with the Baidu SERP remaining open, in opposition with Google's default option.
3. More Images
Most of the organic results have thumbnail images accompanying them, and the Image-based searches are present for every single search on the right side.
4. Rich Snippets and  SERP features 
Rich Snippets, or how I prefer to call them, SERP features, present on Baidu SERPs are very dynamic and interactive as compared to Google, but, indeed, you can say that almost all the SERP features from Baidu have an equivalent in Google Search, which you can find described later in this article. Their sizes are tall, have dozens of links and they can contain interactive JavaScript apps on the SERP. 
Many of the rich snippets are from Baidu's other properties, and these can be applied by any site through Baidu Open platform. However, the paid promotional deals are only available to a few partner sites.  
5. Baidu Ads and Ad Declaration
Unlike Google, in Baidu, it is very hard to distinguish between organic and paid results. Baidu prefers to hide the Ads between the results for a better experience for the users. I'd personally say I like this approach.
6. Structured Data Implementation
Baidu only uses its own properties such as Baidu Open or Baidu Webmaster Tools to submit structured data. On the other hand, Google uses structured data from schema markup and crawled data for rich snippets.
7. Automatic Transcoding 
Baidu may automatically transcode non-friendly mobile websites without any action or approval by site owners to make it load faster for mobile devices. On the other hand, Google does work like that.
8. Trust System
Baidu uses a domain credibility system that shows the level of trust the search engine has on any domain, and it's displayed in their SERP snippet. The websites must have to apply specifically for a badge by paying an annual fee, and it is usually available for only paid search customers. The effect this badge has on the organic ranking is not clear, and many believe Baidu does not treat it as a ranking factor, but as a conclusion which can definitely improve a website's search appearance and click-through rate. 
9. Mobile Search
Baidu uses m.baidu.com URL as its mobile search engine, while Google mobile search uses the same URL as its desktop version. 
Baidu SERPs 
Baidu's SERPs vary a lot from Google's regarding content, but do have many similarities in regards to the layout. SERPs of Baidu adopts the two-column layout and contains organic results, related topics and many other SERP features, which I'm describing below, one by one. I'd like to mention from now that Baidu Rank Trackers follow exact same path as Google Rank Trackers, displaying you where and how you are ranked. Will continue this at the end of the post.
SERP Features
SERP Features are result types on the result pages that are different and typically more detailed and advanced than a simple basic organic type. Common examples of SERP features are images, videos, translate or map results.
Baidu offers about 60 SERP features and products, and they are still adding or changing. Pictures made on 15 January 2020. The most known SERP features are:
Baidu Baike – Baidu Encyclopedia 
Baidu Baike translated to English means Baidu Encyclopaedia. From all perspectives, we can say that Baike is similar to Google's Wikipedia. I'd say it's present in as many searches as Wikipedia is, so you can imagine.
Baike has more than 15-million articles, and all of them comply with Chinese government censorship. These articles use the URL path baike.baidu.com/*.

Baidu Wenku – Baidu Library 
Baidu Wenku is a portal for members to upload and share files, and online versions of books for free. As of this moment, Wenku is home to 223,636,659 uploaded documents. I've seen it on multiple searches.

Baidu Tieba – Baidu Community 
Tieba, which is meaning "post-bar",  is a social interaction platform, and approximately 10 per cent of all Baidu traffic comes from it.
It's somewhat similar to western media Reddit as users have to input to the search bar in order to find other people's ideas on a specific topic

Baidu Zhidao – Q&A
Zhidao is a question and answer based platform pretty much similar to Quora, even Yahoo Answers.
On the platform, users are rewarded with "credits" when they answer questions posted by other registered users.

Baidu Jingyan – Baidu Experience 
Jingyan is a feature similar to Zhidao. Jīng yàn means experience. On this platform, users can share their experiences and knowledge on how to perform a specific task or solve a problem and can also post without answering any particular question.

Baidu Fanyi – Translate 
Fanyi is similar to the Google translation feature as it provides webpage translation services and instant multilingual text translation. It supports 28 popular languages, for example, English, Chinese, Korean, Japanese, Thai, Spanish, French, and others.
Baidu Search Hotspot
Search hotspot is one of the features that doesn't have it's equivalent to Google. The search hotspot is one of the sections of Baidu that appear on the second column of the SERP and shows some of the most searched terms by the users of Baidu. The hot topics at that exact moment. It looks like this: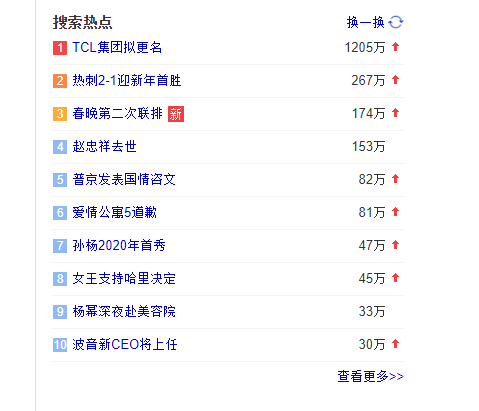 Related Searches
Baidu also has a "related" section, also on the second column f the SERP, where it shows to its users the items related to their search. These can be related products, news, personalities, foods, websites and many more. This section can also include other people searches, so I'd say similar to Google's People Also Asked (PAA).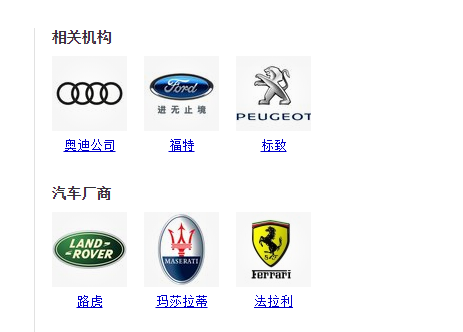 Baidu Keyword Planner – Fengchao
Baidu has the equivalent of Google Keyword Planner under the name Fengchao. Even the data is similar, as they are offering data for:
Search volume: which is offered daily and weekly
Mobile and Desktop search volume
Competition
Cost per click(CPC)
Suggested keywords
You get access to Fengchao, Baidu Keyword Planner once you make your first paid campaign. To get access to Baidu Keywords API, which is, obviously, Baidu's equivalent for Google Adwords API, you need to have active campaigns with budgets over a certain amount. You don't have to worry though, you can use GeoRanker Keywords API directly to obtain any type of Keywords data from Baidu. We have our own Baidu and Google Keyword Planner alternative and it's ready to scale up.
Baidu SEO – paid and organic
As mentioned above, unlike Google, Baidu does not individually format and divide among their organic search and paid search results. Their algorithms are not adequately known as they continuously bring new layouts and formats to show vertical SERP. 
The only difference that can be noticed is the small grey underlined term next to the displayed URL — Baidu Kuaizhao which means organic search result and Tuiguang or Tuiguang Lianjie, which means paid search results.
In respect of paid search results, Baidu has 2 different PPC advertising models called Tuiguang and Tuiguang Lianjie. Tuiguang is more unified with SERP and is almost the same as the organic result apart from the small grey underlined term.
Baidu SERPs scraping and Baidu Rank Tracking
As you may already know, here at GeoRanker we have a passion for exotic search engines and yes, Baidu is one of our favourite ones. With our API, you can obtain any amount of Baidu SERPs to power up your data software or you can use directly our Baidu Rank Tracking API to build your own Baidu rank tracker.
Data comes in either parsed json or rawHtml so you can build anything on top of it. Also, as mentioned above, we do have the possibility of offering Baidu keyword data such as keyword search volumes, competition, suggested keywords and CPC.
I will try to continue the research on Baidu SERPs and add to the article. As always. feel free to post your comments, questions or your feedback about the article. I'd be glad to learn more as well.