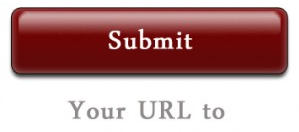 It is highly important to prepare your website for a Google indexation in order to facilitate the process in which a user performs a (query) search, finds your website URL and clicks on it.
If you want your website to be indexed by Google you need to follow some basic steps such as attracting Google bots to your website, allowing data crawling and implementing the "index, follow" function.
A Google Bot is the search bot software Google uses to collect data about your website. Crawling is the process in which a Google bot performs inspections from website to website, using links to
find new fresh information. Indexation refers to processing any data or information gathered by a Google bot and transferring it to Google's searchable index.
In order for a website to be properly indexed, Google suggests the following:
Microdata and Markups for better data structure and Google bot signals
Title Tags, ALT attributes, Meta tags and Defined Keywords (general, per page and per post/specific content)
Site Map (xml file for search engine purposes only)
Social Media Profiles
After your website is up and running, verify it by:
Signing up to Google Webmaster tools (you'll find directions in there – free) and submitting your Sitemap
Add a Google analytics (also free) verification code.
Use Universal Analytics to generate proper Google Analytics reports.
Use Google Meta Tag for a better website content indexation in the SERPs (search engine result pages).
After these steps are taken, all you need is fresh and original content, onsite SEO plugins, social media signals, internal / external links to your website and for a Local SEO approach Citations of your company on high authority local citation sources .