How to Register on Google Maps and Google Places
It is imperative to have your business featured in Google Maps or Google Places, especially for Local search engine optimization. And the good part is that it isn't difficult to get your business registered, you just have to follow a couple of simple, yet effective steps.
Get Your Details Ready before Featuring Your Local Business
There is nothing more frustrating for a web user than to search for a place or business only to find the address misplaced or not updated. In order to not lose potential clients or customers and to make your local presence highly accessible, we totally recommend getting your details straight. Such as:
– Name of Business
– Physical Address
– Updated Physical Address in case of moving/changing locations
– Small Icon describing the nature of your business (suitcase for business, glass for bar, dishes for restaurant etc)
– IF possible, open hours, contact info (phone, email)
– Public transportation on how to get there
– Anything else permitted or worth adding/sharing publicly
How to Register Your Business: The Steps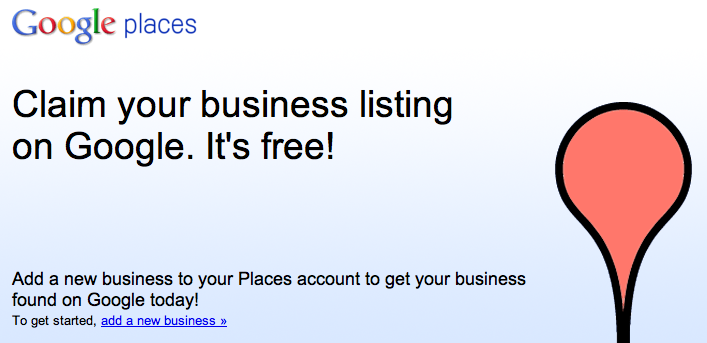 These tips and steps apply for both Google Maps business registration and Google Places business registration.
Step 1
Type Google maps/places (on Google) and access the first link.
In case you don't have a Google e-mail address, feel free to create one. It will take you less than 2 minutes. Plus, it's free.
Step 2
Login and do a quick query search for your business. Simply type your business' name in the Google search bar.
Extra tip: this way you will see your competition, also.
Step 3
Click the bottom link that says "No, these are not my businesses" and enter your business details, such as business name, country/region, street address, city, main business phone and category. Hit the "Submit" button.
Extra tip: If necessary, check the "I deliver goods and services by customers" box.
Step 4
Make sure to press "Verify by postcard" in order to receive a code into your mailbox. It will take up to two weeks to receive the postcard; until then, your business will appear as unverified.
Step 5
On the upper left corner, click the listing and complete few other things, such as hours, maps & search photos and introduction.
Now, all you need to do is wait for the verification code postcard to arrive and your business will be visible as verified in Google Maps/Places.