What types of results are influenced by a Local SEO approach?
Here is an example for a single generic keyword, which triggered 3 different types of Google results, depending on the Local SEO competition level in the location of the user running the search query
keyword: "golf courses"
Low Local SEO competition level: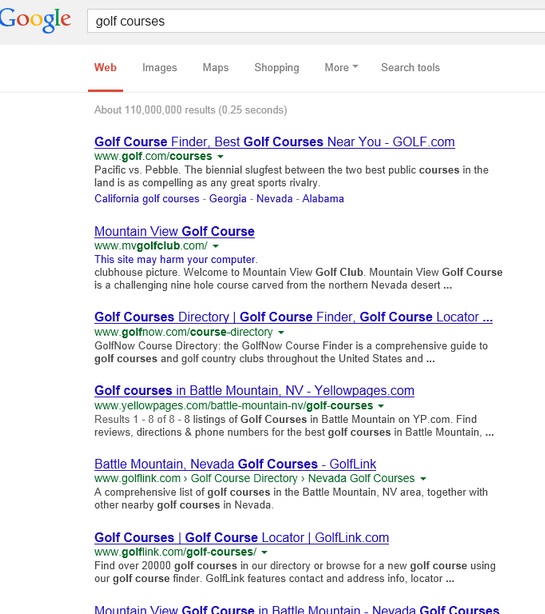 -Google Results are 100% Organic. In this case Google doesn't identify any websites sending Local Signals for the targeted keyword/location
Medium Local SEO competition
-in this example the Maps package is included as Google considers only few of the results important enough to be displayed on the 1st Page.
High Local SEO competition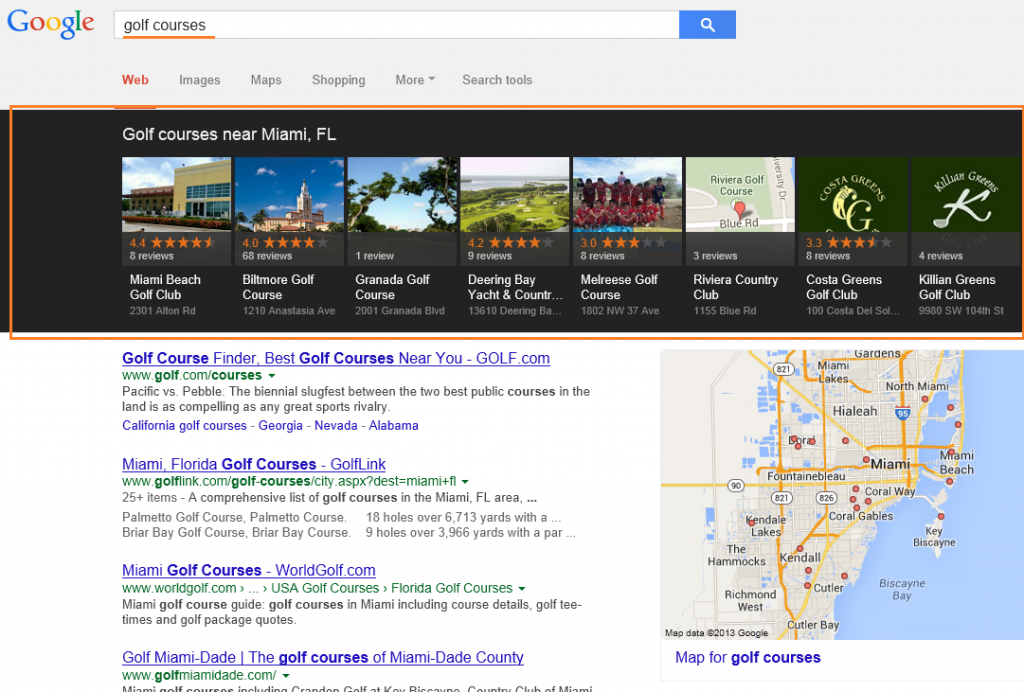 -When searching from a location with a high Local SEO competition level, you will get a more complete picture directly on the Local Carousel which allows up to 20 results.
Google Local Carousel was developed to display the best local results for your search query, based on different factors, such as:
user location
social behavior
reviews
ratting score
photos quality
 According to a recent report, Google Local Carousel impacts about 14% of keyword across all the industries. While travel and hospitality businesses are the most affected , in the entertainment industry only 5% of keywords receive carousel results. However, having your business added to the Google Carousel is still a great way to increase traffic and a very important SEO factor, as shown in the examples above.
We are working on a correlation based analysis on top 10 Local SEO factors influencing rankings on Google Local Carousel.
As you can see in the examples shown above, the same generic keyword search generates three different types of results, depending on the local competition level.
Organic, Google Maps or Local Carousel Google Results are now influenced by Local SEO depending on the Local SEO Competition Level.
This analysis shows that we may have to change our approach when we have to choose between a Local SEO strategy and a Generic one.
To better understand the whole picture you shall analyze the next HeatMap report generated for "golf courses" on Google 1st Page results including Maps Pack and Local Carousel Listings: